Today's Radio Broadcast
.
FEATURED ON RADIO
---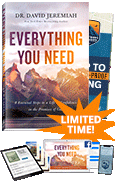 When you order David Jeremiah's new book (or study set) before its worldwide release on October 1, you will receive immediate access to Turning Point's Digital Field Notes—a collection of reference resources, audio messages, and more—that you will not find anywhere else. Claim your bonus offers today!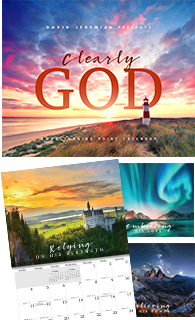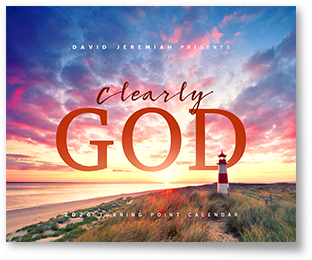 2020 Turning Point Calendar
Clearly ... God
In 2020, make it your personal quest to find God's perspective as you seek to know His purpose for your life each day. Follow the calendar's Bible reading plan for the year as you seek His guidance, pursue His calling, search for His vision, and praise Him for who He is—Clearly ... God.
Learn More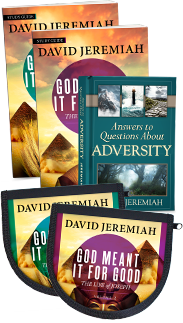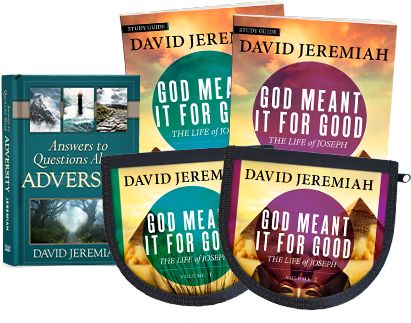 Adversity has a Purpose
God Meant It for Good Study Set
Joseph served God faithfully, yet he experienced devastating betrayals. Learn from his example, and equip yourself to rise above hard times through David Jeremiah's in-depth study of this man's life.
Learn More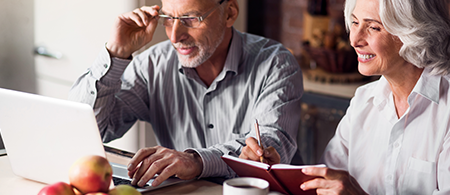 Are you ready to plan your will or trust?
Free Will Planning Guide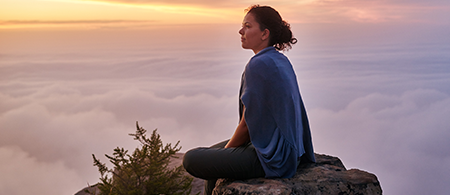 It's time to See God Clearly
Join us in a season of prayer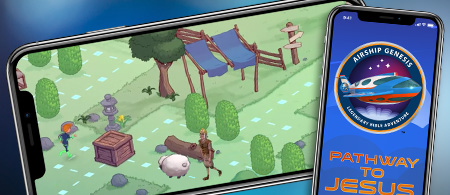 Airship Genesis: Pathway to Jesus mobile game
Download and play for free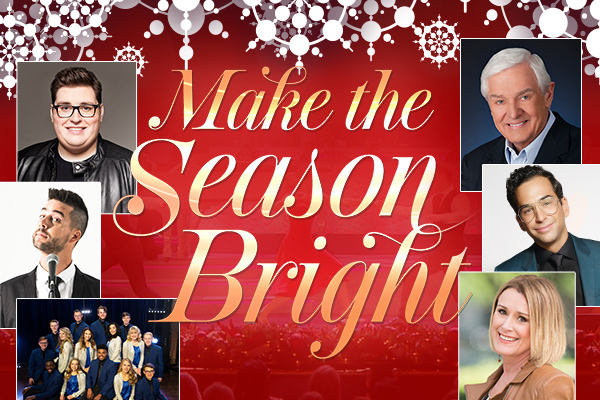 Tickets are on sale now!
Make the Season Bright: Christmas on Broadway
There's nothing like Christmas in the Big Apple. Tinseled trim, glittering windows, and the sparkling city skyline light up the season, and once again Turning Point is bringing the Light of the World to the celebration! Join David Jeremiah, Jordan Smith, the Voices of Lee, Michael Sanchez and the Big Band Sounds of Christmas, Sheila Walsh, and comedian John Crist as they appear onstage at the Beacon Theatre on Thursday, December 12.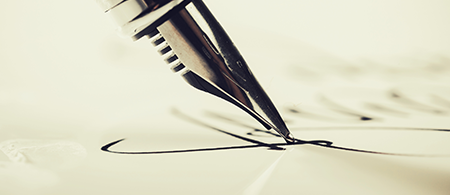 We want to hear from you
How is Turning Point making a difference in your life?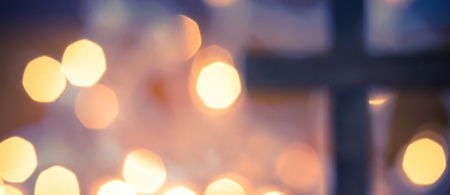 Do you know God ... really?
Become a Christian today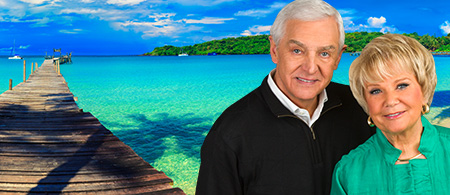 Where relaxation meets inspiration
Turning Point's Caribbean Cruise