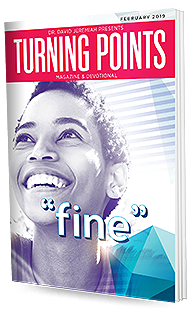 Online articles:
From this month's issue


Read online
"Fine"
I confess—I'm guilty. And I'll confess for you, too, since you're probably guilty as well...
Flashback: Remember to Have a Nice Day
By David Jeremiah...
How many times have you been told lately to "Have a Nice Day?" Like lots of sayings we use without thinking, hardly anyone knows the origin of "Have a Nice Day."
The
THIS MONTH'S MAGAZINE RESOURCE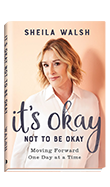 It's Okay Not To Be Okay
In this new book, Sheila shares practical, doable, daily strategies that will help you move forward one step at a time, knowing God will never let you down.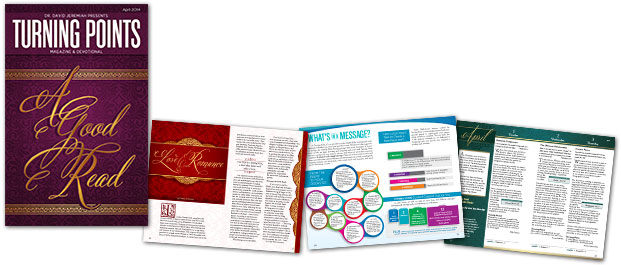 Download the entire April 2014 issue
While each month's edition of Turning Points Magazine isn't available online, you can download the complete April 2014 edition of the magazine and take a peek at the great content packed into every issue.

Download
Find Turning Point on television and radio
Enter either your area code, zip code, or city and state
Submit